Brooke Schumm, III
Brooke Schumm joined Levin Gann in 2020, and is a Principal of the firm. His practice focuses on business advice and commercial litigation as well as intellectual property law. Mr. Schumm also advises clients on estate and trust matters and related tax issues in business and family business counseling.
Mr. Schumm has served as a bankruptcy Trustee, Debtor's counsel, Committee counsel, Receiver's counsel, and as lender counsel with the highlight of representing an indenture trustee bank in the first LTV corporation case, which was one of the largest corporate reorganizations ever filed.
Mr. Schumm has been a registered patent attorney since 1991. He prosecutes patents in the pharmaceutical, chemical, and mechanical arts, and serves as outside general counsel, and as patent counsel for joint IP relationships with universities. He handles trademark and copyright issues, as well as trade secret and non-competition litigation.
Mr. Schumm's involvement in food law and nutrition and medical food and related IP issues began as chair of the Subcommittee on Agricultural Finance of the ABA (1999-2003). He is currently Treasurer of the Agricultural Section of the Maryland State Bar Association and a member of its Estate and Trust Law section.
Mr. Schumm was the President of his former general practice firm before joining Levin & Gann, P.A. upon the planned retirement of his prior partners.
He was admitted to the Illinois bar in 1980, and subsequently, California (1981), Maryland (1987), and Florida (2006), and the Patent Bar (1991). He is admitted to Federal Courts in those states and in the District of Columbia and to the U.S. Supreme Court.
Among his professional associations, Mr. Schumm is active in the Business Law Section of the American Bar Association (Chair, Webinar Committee for Business Bankruptcy, 2011-2015). Mr. Schumm is former Chair of the Subcommittee on Agricultural Finance and Agribusiness of the ABA and former Vice-Chair of the Software Contracting Committee. He is a member of the Food and Drug Law Institute.
Mr. Schumm is past chair of the Patent Cooperation Treaty Issues Committee of the American Intellectual Property Law Association. He served as the AIPLA delegate to the PCT Working Group at the World Intellectual Property Organization of the United Nations in Geneva from 2012-2015.
He provides free assistance through Maryland Volunteer Legal Issues to pro se bankruptcy filers. Mr. Schumm was a member of the Attorney Peer Review Commission of Maryland and appointed a Conservator to wind down the law practice of a suddenly deceased attorney. He is a Trustee and the Treasurer of the Trustees of the Presbytery of Baltimore and chair of the Investment Committee. He has written a number of articles and speaks frequently on legal issues and has authored a scientific article analyzing residential photovoltaic systems. He was an editor summarizing Fourth Circuit cases for the American Bankruptcy Institute.
Mr. Schumm attended the University of Michigan Law School (1980) and holds a B.S. with distinction from the Cornell University College of Engineering (1977). He speaks conversational French and Spanish.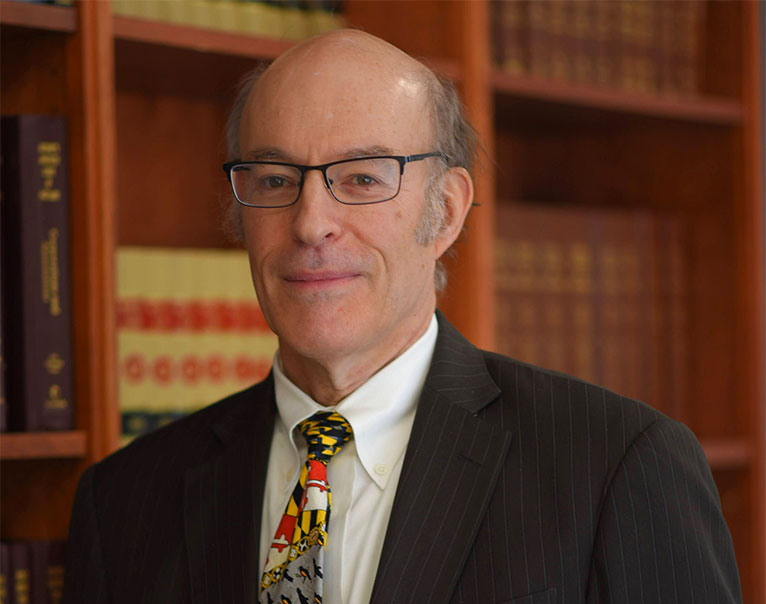 Areas of Practice