Legal Separation Attorneys in Maryland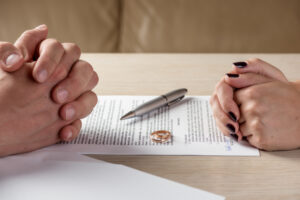 This dissolution of a marriage is never an easy process. Not only are there heavy emotions involved, but there are also many legal matters which must be dealt with as well. During this process, it is imperative that you protect your rights.
This is why it is a good idea to engage the help of a family law attorney from the very start of your separation. This professional will be able to advise you on your legal rights during your separation, and the steps you can take to protect yourself legally and financially.
Do I Need a Separation Agreement?
A separation agreement is a legally binding document that can outline not only the temporary terms of your separation but after divorce as well. This can be crucial if you and your spouse share children, property, and assets.
Some couples opt to have a legal separation agreement because the finalization of a divorce can take a long time. Some couples need time to even decide if they want a divorce or not. During this time, it is important that you are legally and financially protected; that you and your spouse have clearly outlined obligations concerning children and financial obligations.
Without a separation agreement, your spouse is not accountable for any actions concerning shared assets, property, or potentially, actions concerning your children.
The separation agreement could prove to be a helpful document to have if you need to take care of financial affairs or children's needs during the separation.
Do I Need a Lawyer?
One big mistake couples make is to postpone obtaining a lawyer. Many people postpone this step because they are hoping for a reconciliation or quick resolution they think that working with a lawyer makes the separation inevitable. This is not the case.
Calling in the help of a family lawyer is just a precautionary step you can take to ensure that your rights are protected during the separation period. This is important whether you get divorced ultimately or not. If you are in need of a family attorney, contact Levin Gann today. We will be happy to help.