Maryland Real Estate Lawyers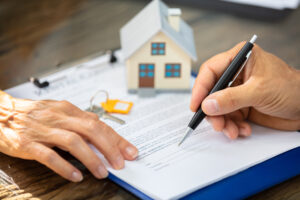 If you face an impending Real Estate transaction, legal conflict or challenge, the attorneys at LEVIN GANN PA can help. Our attorneys have earned a stellar reputation through experience and results. Our Real Estate department should be your first choice in legal representation and will help you reach a sucessful resolution. Sidney Weiman, Carole S. Gould, Mayer E. Guttman, Sean K. Elavia, Andrew R. Sandler, and Jacob M. Rappaport, are exceedingly qualified to evaluate and manage complex real estate transactions and help you achieve your real estate goals.
Representing for-profit and not-for-profit developers and landowners, investors, borrowers, lenders and syndicators, LEVIN GANN PA handles all aspects of transactional real estate matters, from initial contract to closing. Our attorneys assist with acquisitions, financings, construction, and operations of residential, multi-family, and commercial properties. Our team also assists in negotiating and preparing contracts, leases, and public works agreements with municipalities and neighborhood associations all across central Maryland.
Special expertise is provided for the financing of small to large complex real estate transactions. In the affordable housing area, a specialty within our Real Estate Department, Carole Gould has worked extensively with numerous Federal, State, and local government programs that provide direct financing or insured financing, including the Department of Housing and Urban Development ("HUD") and the Community Development Association ("CDA"). Our attorneys also provide expert legal advice and transactional services for financing supported by the Small Business Administration and legal services to projects receiving operating subsidies, such as the Section 8 rental subsidy program. Many of the projects also include participation in tax credit programs. Our history in client representation includes projects financed through the Urban Development Action Grant Program ("UDAG"), the Community Development Block Grant ("CDBG") Program, and local funds. Our attorneys' work has aided the development and funding of these projects, which include housing, commercial, and retail endeavors. In certain instances, when projects fail or default, we guide the subsequent workout and restructuring to achieve the best possible outcome.
Leasing is a major aspect of many real estate transactions. Our attorneys are highly experienced in landlord-tenant representation, including the negotiation and preparation of both residential and commercial leases. We are skilled in the areas of asset protection, title review, and cost and tax savings, all critical ingredients of a successful real estate transaction. Additionally, our real estate law department works closely with our Litigation group to ensure that, if any issues arise, our clients' interests are strenuously pursued and protected. Our Real Estate expertise includes:
Acquisition, purchase and development of office buildings, office parks, warehouse and distribution facilities, industrial parks, residential multifamily complexes, single-family residential developments, medical centers, nursing homes, commercial and energy related projects
Bridge Loan/Agency and Private financing and refinance
Represent financial institutions in real estate collateralized loans and real estate owners in selecting financing products to best suit their business needs
Contract Negotiation and Preparation
Sales and Acquisitions
Tax-Free Structuring
Residential and Commercial Lease Negotiation and Preparation
1031 Exchanges
Represent landlords and tenants in leasing transactions including build-to-suit leases, turnkey leases, tenant improvement allowance leases, subleases, office leases, retail leases, warehouse and industrial leases and manufacturing facility leases
Asset Protection
Specific Performance
Title Review