Wills, Trusts & Estates Attorneys in MD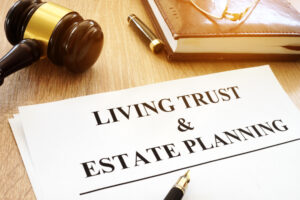 At LEVIN GANN PA the Wills, Trusts & Estates group, chaired by Sean K. Elavia and joined by Sidney Weiman, Andrew R. Sandler, Mayer E. Guttman, Jacob Rappaport, Halle Bennett, John Makres, Mary Rose E. Cook, and Brett Turlington, designs estate plans for clients with varying levels of wealth and vastly different familial circumstances in the Maryland region. Proper planning requires carefully reviewing a client's assets, determining a client's family objectives, drafting the necessary documents, including wills and/or trusts, monitoring gift-giving programs, and cooperating with the Internal Revenue Service and related State agencies. Additionally, our attorneys can supervise the execution of estate documents to ensure the proper formalities are respected, administer estates and trusts, and assist in ongoing tax planning and compliance.
As with all other areas of the law, LEVIN GANN PA attorneys prioritize our clients' needs and desires, paying special attention to their overall estate planning goals. Those needs and desires can shift over time as clients' lives, families, and personal and professional situations change. The content of an estate plan is an important decision with lasting consequences, and you need someone in your corner who will devote personal attention to your circumstances and patiently counsel you. LEVIN GANN PA attorneys offer the same level of exemplary service across a diverse range of estates. Do not put off this worthwhile endeavor as it affords numerous benefits to you and your family, including permitting succession planning for your business, preserving an estate for your heirs' benefit, maintaining control over asset distribution, reducing estate taxes, designating an agent in case of unforeseen incapacitation, and avoiding probate.
LEVIN GANN PA provides the attention to detail and respect that all clients deserve regardless of net worth. Our final plans reflect our clients' concerns, optimize the retention and control of assets, and preserve flexibility as estate tax laws evolve. We offer nearly a century of expertise in this area at the Federal, State, and local levels. Our attorneys will ensure that your estate is current and in good order.
The Wills, Trusts & Estates group also provides experienced representation in matters of guardianship, government programs, and medical and health concerns for young and aging clients alike. Our expertise includes the following areas:
Estate Administration
Estate Planning
Probate Administration
Trust Administration
Gift & Estate Tax Planning
Elder Law
Wealth Preservation
Estate & Fiduciary Litigation
Charitable Planning
Special Needs Planning
Asset Protection
Business Succession Planning