Marital Settlement Attorneys in Maryland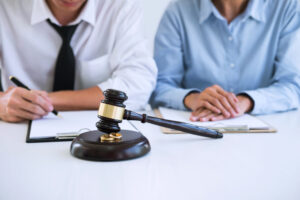 Whether you need a prenuptial or marital separation agreement, you need the help of a reputable attorney. An expert in the field of family law can help prepare a contract that is in the best interests of you and your children. If you plan to draft a separation agreement, you will want to secure the best legal representation possible.
Legally Binding Settlement
A legal agreement is important because it outlines both parties' standards and acceptable practices. It is an excellent tool for holding each individual accountable for their actions and protects both parties from unlawful practices and additional losses.
Your attorney will take the time to look at all aspects of the case and help determine what is a fair outcome. Once the guidelines are determined, they will draft a legally binding document for both parties to sign. Upon signing the agreement, both parties agree to the terms outlined in the document and to any penalties if the guidelines are not exclusively followed.
For example, suppose a couple has a premarital agreement in place. If the couple decides to divorce or separate, there are usually exclusionary terms regarding acquiring the other parties' property. Suppose there is a separation agreement in place. In that case, it will govern the actions and disposition or division of the marital property and the party's individual property.
How an Attorney Can Help
A reliable and knowledgeable attorney is essential to work on marital settlement agreements. They have the insight and experience to not only draw up documents but to help get legal remedies in the event of any breaches of contract. Before taking any legal steps, consider a firm or attorney to work with to ensure you get the best outcome for your situation. If you or someone you know is interested in working with one of the top legal firms and attorneys in the Towson, MD area, they can reach out to Levin Gann PA. Set up a consultation for services today and find out why having an expert attorney on your side is the best decision you can make regarding marital terms.